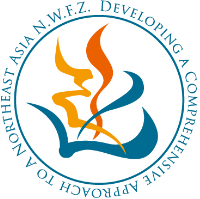 "Comprehensive Approach To A Northeast Asia Nuclear Weapon Free Zone"
In November, 2011, Dr. Morton Halperin (former Special Assistant to the US President), a famous scholar in international political science, proposed to establish "Northeast Asia Nuclear Weapon Free Zone (NEA-NWFZ)" as a part of "Comprehensive Agreement on Peace and Security of Northeast Asia". This proposal was a part of the international framework published in the contracted research by the Nautilus Institute, and became a breakthrough to realize a world without nuclear weapons.
Based on that proposal, RECNA sponsored three workshops in Nagasaki, Seoul and Tokyo, in order to make a new policy proposal to realize NEA-NWFA through further analysis. Many experts, including Dr. Morton Halperin, from various countries participated in the three workshops, and based on the discussion at the workshop and further research, RECNA published a policy proposal, "A Comprehensive Approach to A Northeast Nuclear Weapon Free Zone" in March, 2015.
To follow up the proposal, RECNA hosted a workshop in 2016, and established a "Panel on Peace and Security of Northeast Asia(PSNA)" in November 2016, based on the basic plan agreed in the previous workshop. PSNA is an independent group of experts from various countries especially in Northeast Asia, and its primary mission is to facilitate political processes, through timely policy recommendations and public engagement, to create a NEA-NWFZ as part of establishing peace and security in the region. PSNA held the first workshop in Nagasaki and Tokyo, second in Ulaanbaatar, third in Moscow and Co-chairs issued policy statement and recommendations after the each workshop.
In 2019, given the rapid changes in Korean Peninsula, PSNA collaborated with RECNA to host a ROK-Japan Workshop in Sejong, ROK. Co-chairs of PSNA joined Directors of RECNA and Sejong Institute to publish a policy recommendation.

"Developing a Comprehensive Approach to a Northeast Asia Nuclear Weapon-Free Zone" Workshop
(1st 2012, Nagasaki, Tokyo/2nd 2013, Seoul, Nagasaki/3rd 2014, Tokyo)

Workshop for Panel on the Denuclearization of Northeast Asia (PD-NEA)
(2016, Nagasaki)

Meeting of "Panel on Peace and Security of Northeast Asia (PSNA)"
(1st 2016, Nagasaki, Tokyo/2nd 2017, Ulaanbaatar/3rd 2018, Moscow)

Joint ROK-Japan Workshop"From Peace on Korean Peninsula to North East Asia Nuclear Weapon Free Zone"
(2019, Seongnam)

Proposals and a concise guide
Mar. 2015 Proposal (English/Japanese (appendix)), Summary (English/Japanese)
Dec. 2019 Proposal (English/Japanese)
Mar. 2020 A concise guide to "Northeast Asia Nuclear Weapon Free Zone" [eBook]
PDF versions for [browsing] and [printing]

Logo