2021年3月29日
Video Teaching Material Release Announcement
This video is an edited version of a special lecture "The Origin of Violence and War: Considering Human Evolution from the Perspective of Gorillas" by Juichi Yamagiwa, former President of Kyoto University, at the Special Symposium "Peace and Disarmament Education in an Emerging Era of the Treaty on the Prohibition of Nuclear Weapons" (November 25, 2020) commemorating the 75th anniversary of the atomic bombing, hosted by the Research Center for Nuclear Weapons Abolition, Nagasaki University (RECNA).
Speaker:
Dr. Juichi YAMAGIWA, Former President of Kyoto University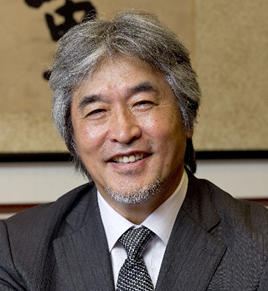 < Speaker's bio >
Born in Tokyo in 1952. He obtained his Doctor of Science degree from Kyoto University's Graduate School of Science. Currently, Dr. Yamagiwa serves as the president of the Japan Monkey Center museum. He has served in a number of senior positions, including the 26th president of Kyoto University, the president of the Japan Association of National Universities, the president of the Science Council of Japan, the president of Japan Primatological Society, and the president of International Promatological Society. His major research interests are primatology and human evolution, fields that have led him to spend considerable time in Africa conducting research on gorillas. His published works include "The origin of violence"("Bouryoku wa doko kara kita noka?," NHK publishing, 2007), "Evolution Theory of Family ("Kazoku shinka ron," University of Tokyo Press, 2012), "The Simianization of Human Society" ("Saruka suru ningen shakai," Shueisha, 2014), "A Warning from the Gorillas: some problems in human society" ("Gorira kara no keikoku: ningen shakai, kokoga okashii," Mainichi Shimbun Publishing, 2018), "Children who wish to throw away their mobile phones" ("Smaho wo sutetai kodomo tachi," Poplar Publishing, 2020), and "I 've learned all important things in life from gorillas" ("Jinsei de daiji na koto wa minna gorira kara osowatta," Ienohikari kyokai, 2020).
For Japanese